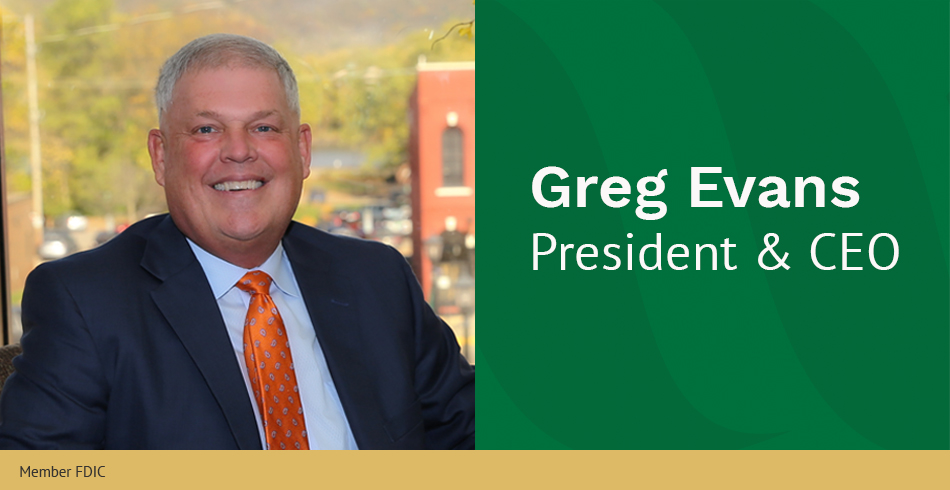 1st Quarter Update with CEO Greg Evans
In just a couple of weeks, we will host our Annual Shareholders meeting in our historic Merchants Bank lobby in downtown Winona. This had been an annual celebration through 2019 and I am so excited about the opportunity to again convene our Annual Meeting in person to celebrate Merchants' continued strength and success with the teammates, customers, friends, and neighbors who make up most of our ownership group.
What we will share and celebrate is another year of business growth, financial performance strength, and outstanding community service throughout our market footprint in 2022. By virtually every measure, Merchants grew stronger during the past year in alignment with our long-standing mission of helping our customers and communities fulfill their hopes and dreams.
News of the past week serves as a great reminder of why we must remain so intensely focused on our community banking philosophy at Merchants. You have most likely been following the news about a couple of banks that have not fared well. As the executive leader for your local community bank, I want you to know:
The Banking sector of our economy overall is strong.
The vast majority of banks are well-capitalized, resilient, well-supervised and compliant from a regulatory standpoint, and stable. Merchants'
solid finish in 2022
demonstrates that we are a part of this strong sector.
While the banking industry often is painted with a broad brush in the media, not all banks are created equal. For the most part, we may offer similar products and services, but
mission
and purpose matter.
Community banks like Merchants serve as the backbone of our local economy.
Merchants' approach to the business of banking is vastly different than the institutions that often make the headlines. We take a responsible and conservative approach to managing the business:
We know our customers and communities.
Our customers know their bankers.
The majority of our earnings come from direct loans to local businesses, farmers, friends and neighbors. Providing access to capital for small businesses and commercial development partners is a staple of our ability to contribute to the economic vitality of this region as a strong and growing community bank. In 2022, we originated more than $600 million of commercial loans throughout our service area.
Our deposit base is the funding source for those loans and our deposit customers have a similar makeup to our loan customers. They're local people like you.
Our
business approach has been consistent
over a period of 147 years, even as we have experienced significant but steady and measured growth. This includes:
Prudent lending practices and credit culture.
Prudent investments with a conservative approach to duration and interest-rate risk.
Working with a variety of diverse businesses without reliance on any industry concentrations of significance.
Strong diversification in our product and service offerings to minimize dependence on income from one specific business line year-over-year.
A healthy liquidity cushion because of the breadth and loyalty of our deposit customers.
Being a
committed community leader and partner
will continue to be at the heart of what we do. The consistency of Merchants' business growth and earnings performance strength is vital because of the need we have to continue contributing to our local economies through reinvestment and giving back. Again in 2022, the Merchants Bank team hit it out of the park in making sure our reputation as an outstanding corporate citizen was maintained. Philanthropic monetary support of organizations that help make our communities so strong exceeded $500,000 and the number of Bank employee volunteer hours was into the thousands. We have a selfless
"One Merchants"
team that loves doing good work in our communities.
In closing, please know we consider it a privilege to serve you, many of your friends and neighbors, and our communities. We know when it comes to your financial needs, you have dozens of options and we're grateful you've chosen Merchants. We're committed to helping you achieve your financial hopes and dreams and being a banking partner for the long-term. Thank you for your business and loyalty as a Merchants Bank customer.