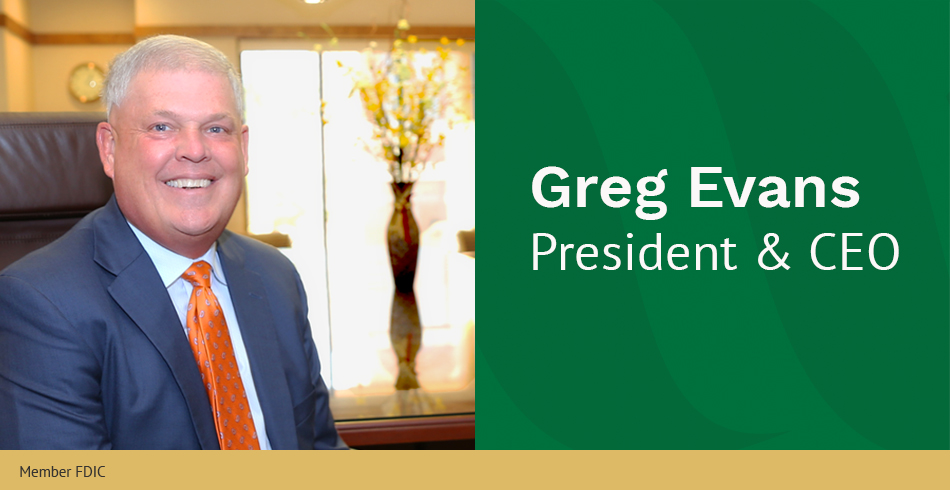 A Focus on Servant Leadership - Second Quarter Update
The service orientation at Merchants Bank is something we focus on with great intentionality. It's the foundation for how we care for our customers and live out our leadership commitment in our communities. Service above self is a defined objective in our strategic plan, creating purpose around who we are and what we do to drive mutual success of customers, communities, and the Bank.
Leadership: Service Above Self
Our commitment to service starts at the top. Five years ago, we instituted a leadership development program – The I Believe Leadership Series – for the Company that is based on the fundamentals of Servant Leadership. The year-long program has now been completed by four cohorts of Merchants Bank employees and produced 54 graduates. Every member of the Company's Executive Leadership Team was required to complete the curriculum before we launched the first cohort in April of 2019. Our program has received the endorsement of the Business Outreach Office at Winona State University, and graduates receive certification credits along with a digital badge of recognition from WSU upon completion of the program.
The culmination of each year's I Believe Leadership Series class is a community service project. This year's
graduating class
of nine of my teammates has adopted three Habitat for Humanity partner families – one partner family in each of our three Regions (Winona, South, North). This group of servant leaders is working to inspire our entire team of 450-plus employees to raise $21,000 in support of Habitat home construction projects in Winona, La Crosse and Red Wing. In addition to the monetary support for these three builds, on Saturday, June 4, 50 Merchants Bank employees will be volunteering at the construction sites for these three Habitat build projects.
The defined mission for Merchants Bank is to be the financial partner of choice, helping our customers and communities fulfill their hopes and dreams, because we're community members too. Helping these three partner families build their hopes and dreams with this dedicated commitment of service above self is something all of us at Merchants are genuinely inspired to support. I'm proud of our Leadership Series class for taking on an ambitious project, and I'm looking forward to volunteering my time on the Winona build site on June 4.
Servant Leader Retirement and Promotion
Earlier this month, we celebrated the extraordinary community banking career of Mark McGrory. Mark started his career with Merchants in 1986 as a Commercial Lender and since 2005 he had served as the Chief Credit Officer for the Company. Mark was a champion of community banking and consistently represented his important leadership role with Merchants in a manner that placed priority focus on the customer. At a public Open House in Mark's honor a couple of weeks ago, it was heartwarming to hear stories from some of our business owners about the important role Mark played in getting their businesses started and helping them thrive.
In our industry, the credit leader of any financial institution serves as the gatekeeper of its credit culture. At Merchants, we have a credit culture in alignment with our desire to be a catalyst for economic vibrancy of the communities we serve. As a community bank, we want to be aggressive in providing access to the capital often needed to achieve hopes and dreams. Being aggressive in making loans requires a credit culture that includes the appropriate governance systems necessary to identify, monitor, and mitigate risk.
During Mark's tenure as Chief Credit Officer, credit quality for the Company was consistently an area of strength, even during challenging economic cycles. We have experienced consistent, steady loan growth under Mark's leadership, and our credit loss experience over that same period is the envy of our industry peer group. Mark has been a true servant leader. He's been tremendously loyal to all stakeholders, a trusted advisor and close personal friend to many, including me.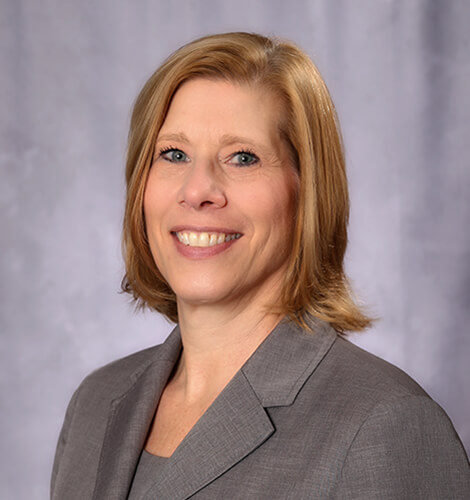 While Mark will be missed, I'm thrilled that the outcome from a comprehensive search for his replacement was the internal promotion of
Cindy Harrison
to the Chief Credit Officer role. We make an intense priority at Merchants to grow our people and promote from within whenever possible. Cindy wasn't handed this opportunity; she earned it. For 30 years, she has worked with and for Mark as a Commercial Banker and in Credit Administration roles in helping influence the strong credit culture we enjoy. Our search for this critically important role resulted in formal interviews with several candidates, and Cindy represented herself as clearly the most qualified candidate for the role.
Please join me in congratulating both Mark and Cindy. As customers you can have tremendous confidence that while our credit culture will continue to evolve as we grow, we remain fully committed to being the community banking partner that you are accustomed to, looking for ways to approve loan requests while mitigating the risks of that business activity on behalf of our depositors and shareholders.
Have a great summer! I sincerely hope our paths will cross at an upcoming community event!