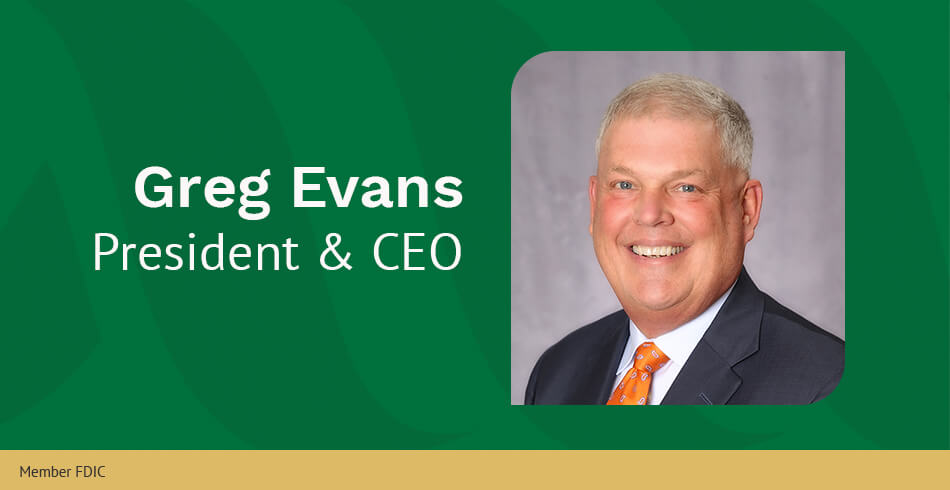 Greg Evans Elected to Minnesota Bankers Association Board of Directors
Greg Evans, President & CEO for Merchants Bank and Merchants Financial Group, Inc. has been elected to serve on the
Minnesota Bankers Association Board of Directors
representing District 1.
Board members are elected by community bank peers, Association members within the geographic district, with one representative from each district in the state of Minnesota in addition to several at-large Directors. Each member serves one three-year term.
The Minnesota Bankers Association Board is the governing body responsible for overseeing the advocacy work the Association does on behalf of its more than 120 community bank members. The Minnesota Bankers Association works to champion community banks and provides education, legal, legislative and insurance resources for its members.
"I am grateful for the opportunity to support the amazing work of community banks like Merchants as the representative for this district," said Evans. "It's humbling to serve alongside such a dedicated and knowledgeable group of community bank leaders from across the state."
Merchants Bank
is a full service community bank with 23
bank locations
in southeastern Minnesota and west-central Wisconsin and a leasing division,
Merchants Bank Equipment Finance
, in Edina. Headquartered in Winona, MN, MFGI has more than $2.7 billion in assets. Merchants was founded in 1875. Member FDIC.