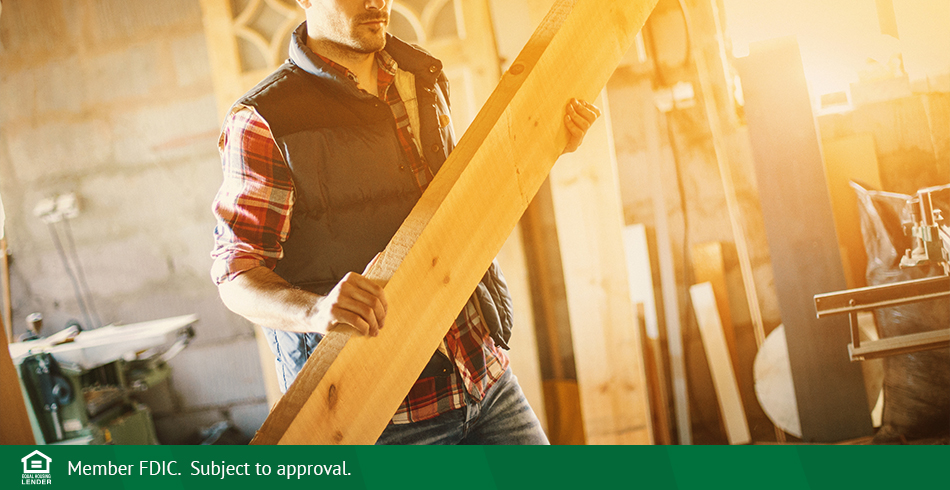 Home Construction Loans: The Basics
Home and Family
| 04.27.2022
Have you always dreamed of building your own home, but you aren't sure where to start? Follow this easy guide to learn the basics of construction loans.
What is a construction loan?
A construction loan is a loan used to pay for the cost of building a new home. When construction on your house is complete, you'll need to obtain a new loan to pay off the construction costs. At Merchants, we offer construction to permanent financing, which allows customers to borrow for the construction phase and modify that loan to allow them to pay off the construction costs in one simple process.
How does it work?
For qualified applicants, Merchants requires a minimum down payment of 5% if the purchase price is under $484,350 (certain programs may allow for a minimum down payment as low as 3%). With a 5% down payment, you will have a single permanent loan with mortgage insurance at 95%.*
Once you have obtained financing for your construction loan, the builder will typically take draws (payments) throughout the construction phase. During the construction process, you will only be charged monthly interest payments on the amount of the loan advanced.
How do I apply?
Apply online or visit your local Merchants Bank to speak to a mortgage lender. After reviewing your application and other information, you will be notified if you've been preapproved for both a construction and permanent loan.*

*Subject to credit approval.
Maximum financing is the highest loan-to-value which varies based on the loan product