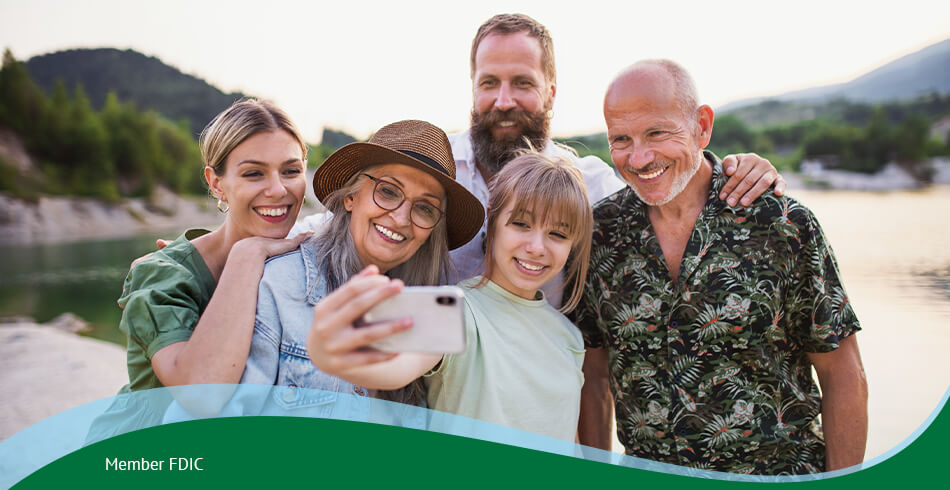 I Have an Estate Plan…Now What?
When to Review and Update Your Estate Plan
You've finally completed your estate plan and put those hard copies in a safe place. Congratulations…you're all done, right? Not quite.
"Having an estate plan is only worth it if you also make sure to review and update it regularly," says Martin Oines, CFP ® , CTFA, Trust Officer. "So many pieces of your estate plan can become invalid if you don't remember to keep it up-to-date and that's something we see far too often."
So, when should you revisit your estate plan? When you've experienced major life changes like the ones listed below. To make sure updates are done properly, consult your lawyer or talk with our Trust Officers.
Getting Married or Divorced
The legal paperwork you file related to getting married or divorced does not automatically change or amend your estate plan. This is a common misconception. You need to take action to add or remove a spouse from your estate planning documents.
The most common mistake? Forgetting to change beneficiary designations on life insurance policies.
Kids or Grandkids – New or Turning 18
Children or grandchildren should trigger a review of your estate plan, especially your will or trust. In addition to guardianship issues for younger children, you may also want to consider future educational expenses like college and whether any family members have special needs or disabilities.
Another key time to review your estate plan is when your children and grandchildren turn 18. As adults, certain provisions in your estate plan may no longer be valid and should be updated accordingly.
Buying a House
This sounds obvious, but is often forgotten. Make sure the way you have your deeds titled is consistent with your estate planning documents.
Moving Out of State
If you're planning to move to a different state, be sure to consult with your lawyer and tax advisor to understand how the laws of the new state you will be living in will affect your estate plan.
If you've already moved, get your estate plan reviewed and updated.
Change in Capacity or Passing of a Loved One
Your estate plan probably includes your spouse, family members and perhaps close friends. If something happens to any of these individuals, or if someone becomes incapacitated, your estate plan may no longer make sense. While difficult to consider, updating your estate plan appropriately at these times is important.
Significant Increase or Decrease in Assets
Any significant change in your finances warrants a review of your estate plan. This could include things like:
Changing jobs, deciding to be a stay-at-home parent, or going back to work after a long break.
Receiving an inheritance.
Selling a property or business.
For guidance creating or updating your estate plan, our Trust Officers are here to help.
For more on estate planning: