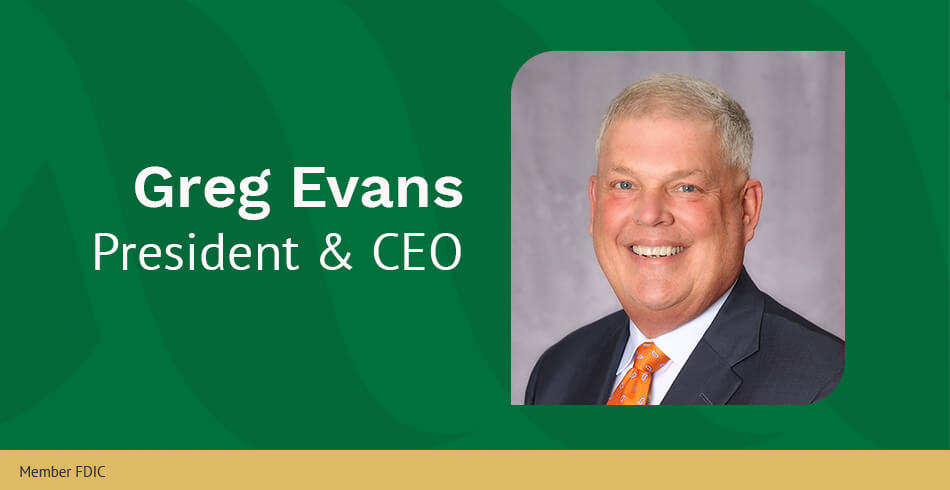 Merchants Financial Group, Inc., Announces Strong Q1 Earnings and Dividend Payment
Merchants Financial Group, Inc. (MFGI) announced first quarter net income of $7.18 million according to MFGI President & CEO Gregory M. Evans.

The continued strength of Merchants allowed the MFGI Board of Directors to authorize an increase in the Company's semiannual dividend to shareholders to 34 cents per share, at its April meeting earlier this month.

"Like the vast majority of banks in the country, Merchants is safe, strong and resilient," Evans said. "Turbulence in our industry has generated some misinformation and market disruption.

"As always, we simply remain focused on our mission of helping our customers and communities realize hopes and dreams. The loyalty of our customers and shareholders is not something we take for granted, and we will continue to work hard to earn trust at the highest level."

Net income is $830,549 ahead of MFGI's plan for 2023 but $166,639 behind first quarter performance in 2022. The largest driver of Merchants' performance for the first quarter of 2023 was continued strong commercial loan growth. Loan growth was 4.4% in the first quarter to a total of $1.93 billion, a year-over-year increase of 21%. Evans said Merchants deposit franchise remains strong with total deposits of $2.18 billion and that the Bank continues to maintain a healthy liquidity cushion, selling consistently on average more than $100 million of excess deposits on a nightly basis to the Federal Reserve Bank.

Merchants Financial Group, Inc. is a publicly traded Company. Ownership is made up of its more than 450 employees and mostly individuals and families from southeastern Minnesota and west-central Wisconsin.

Merchants Bank is a full-service community bank with 23 bank locations in southeastern Minnesota and west-central Wisconsin and a leasing division, Merchants Bank Equipment Finance, in Edina. Headquartered in Winona, MN, MFGI has more than $2.5 billion in assets and is the sixth largest bank chartered in the state of Minnesota. Merchants was founded in 1875. Member FDIC.