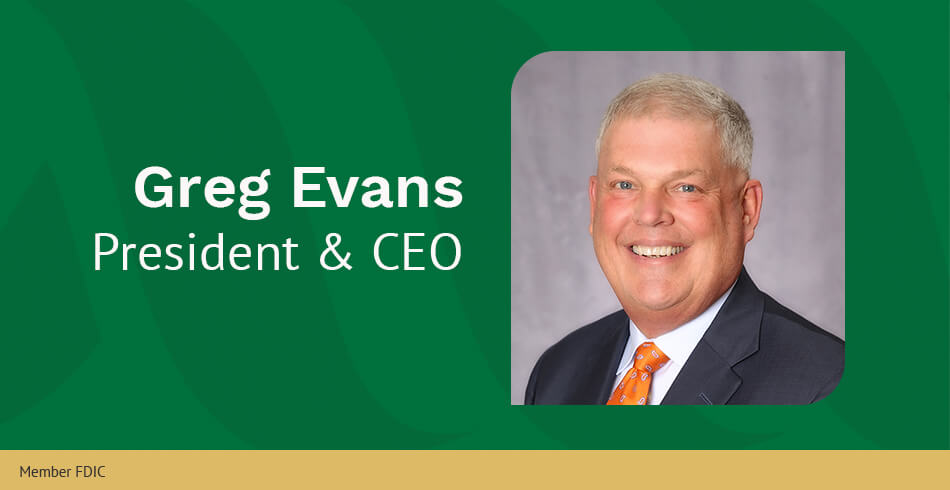 Merchants Financial Group, Inc. (MFGI) Announced Net Income of $18,157,527 Through the First Two Quarters of 2021
Merchants Financial Group, Inc. (MFGI) announced net income of $18,157,527 through the first two quarters of 2021, according to MFGI President & CEO Gregory M. Evans.
Performance was driven by the Bank's active involvement in the origination of Small Business Administration (SBA) Paycheck Protection Program (PPP) loans for small businesses throughout the region and continued strong origination volume of residential mortgage loans.
"Our strong earnings reflect our commitment to continue showing up in our communities as a trusted advisor and resource. As community bankers, it's our privilege to serve our communities and do our part to help local economies and neighbors recover from the pandemic," said Evans.
Net income is $9.7 million ahead of mid-year earnings performance for 2020 when the early onset of COVID dramatically impacted MFGI's performance results. All four Bank regions, Merchants Bank Equipment Finance and the Secondary Market Mortgage division have exceeded earnings plans for the first six months.
Merchants has originated an additional $80 million of PPP loans during a recent round of SBA funding and approximately 65% of Merchants' total PPP origination volume of $290 million has been forgiven, providing area small business owners a much needed resource to survive the pandemic. Merchants' residential mortgage loan volume for the first half of the year has been $484 million, and mid-year performance was also bolstered by reversal of excess Allowance for Loan/Lease Loss Reserves.
"We continue to focus on walking our business customers through the forgiveness process for PPP loans, and those proceeds have been a significant lifeline for owners of family-owned businesses that are the backbone of our communities' economic viability," noted Evans. "Our market leadership in mortgage lending has afforded many families to take advantage of low interest rates by purchasing a new home or refinancing their current mortgage."
Merchants Financial Group, Inc. is a publicly-traded Company. Ownership is made up of its more than 440 employees and mostly individuals and families from the communities the Bank serves.
Merchants Bank is a full-service community bank with 23 bank locations in southeastern Minnesota and west-central Wisconsin and a leasing division, Merchants Bank Equipment Finance, in Edina. Headquartered in Winona, MN, MFGI has more than $2.5 billion in assets. Merchants was founded in 1875.