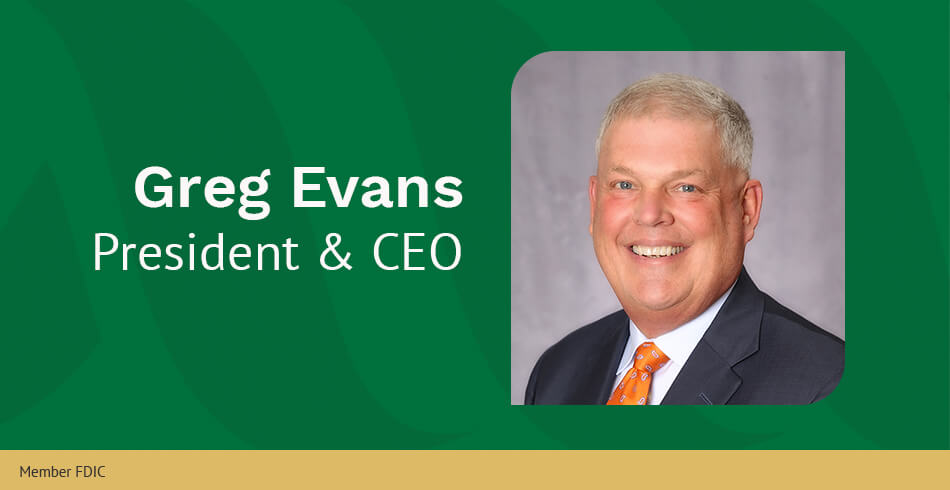 Merchants' Strong Earnings Allows for Dividend Declarations
Merchants Financial Group, Inc. (MFGI) has announced financial performance results for the third quarter and two forthcoming dividend payments to shareholders, according to MFGI President & CEO Gregory M. Evans.
As a result of strong earnings performance, during its October meeting the MFGI Board of Directors authorized an increase in the semiannual dividend payment from 80 to 85 cents per share and a one-time special dividend payment of $1.00 per share to shareholders. Dividends will be paid in December to shareholders of record as of November 19, 2021. Merchants is a publicly-owned company, with the vast majority of its owners being made up of Winona area families and the Company's 480 employees.
"The important work we do as community bankers wouldn't be possible without the loyalty and support of shareholders," noted Evans. "The backbone of our ownership is local business leaders and families from the communities we serve, as well as our employees. Our ownership structure is truly unique for our industry and we take tremendous pride in being able to make these distributions right in our back yard."
Earnings through the third quarter were $25,568,747, which is $9.5 million ahead of MFGI's 2021 plan and $10.85 ahead of 2020 third-quarter performance. The continued strong performance is largely driven by the Company's strong commitment to residential mortgage lending and its aggressive participation in the Small Business Administration (SBA) Paycheck Protection Program (PPP) for small business relief loans. Year-to-date mortgage loan origination has been $668 million. The Company's deposit growth remains strong, with total deposits up to $2.4 billion, an increase of 4.75% compared to 2020. In addition, the Company reversed $1.1 million out of Allowance for Loan/Lease Loss Reserves and back into income at the end of the third quarter.
In September, Merchants also participated in the Minnesota Bankers Association's Community Impact Month initiative with more than half of the Company's Minnesota locations coordinating community support events. From highway clean ups and free document shredding to a food drive, locations selected the efforts that had specific benefits to their local communities. While community support is a Merchants' focus year-round, it was a privilege to highlight these specific events during the month.
Merchants Bank
is a full service community bank with 23
bank locations
in southeastern Minnesota and west-central Wisconsin and a leasing division,
Merchants Bank Equipment Finance
, in Edina. Headquartered in Winona, MN, MFGI has more than $2.7 billion in assets. Merchants was founded in 1875.