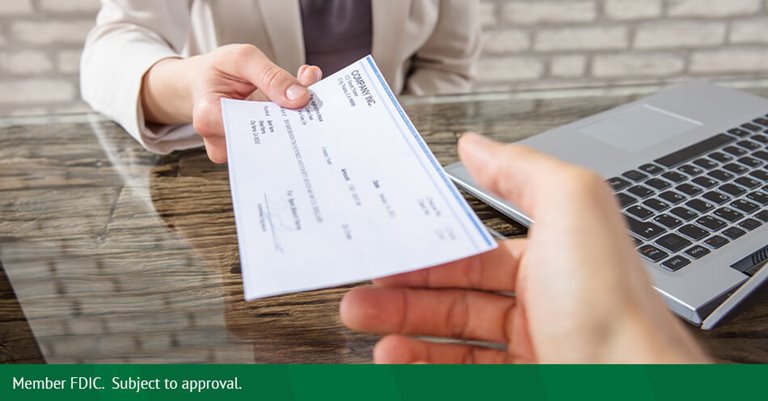 Prevent Fraudulent Charges to Your Business
The True Cost of Fraud survey by Lexus Nexus estimates that every $1 of fraud actually costs businesses $3.75.* So how can you prevent fraud from costing your business its reputation and money? Use a service like Merchants Bank's Positive Pay to detect fraud on a daily basis.
What is Positive Pay?
Positive Pay is a service that helps you detect fraudulent checks that are presented on your account. Only checks that match a pre-approved list, which you provide to the bank, are automatically paid. All other checks presented for payment must receive authorization or may be rejected by you.
How does it work?
Each day, you provide the bank with an electronic inventory of the checks you have issued. When the checks presented on your account each day are processed, Positive Pay matches your account number, check number and dollar amount of each check presented for payment against a list of checks previously authorized and issued by your business. All three components of the check must match exactly. When a check is reviewed that isn't a match in the file, it becomes an "exception item". The business reviews the image and can instruct the bank to pay or return the check.
Why should my business use it?
With Positive Pay, you can essentially eliminate the possibility of fraudulent checks being posted to your business account. Plus, in addition to the money you'll save by preventing fraud, there is no need to purchase additional equipment to use Positive Pay.
How can I start using Positive Pay?
Contact one of our Cash Management specialists today.
*https://risk.lexisnexis.com/insights-resources/research/us-ca-true-cost-of-fraud-study