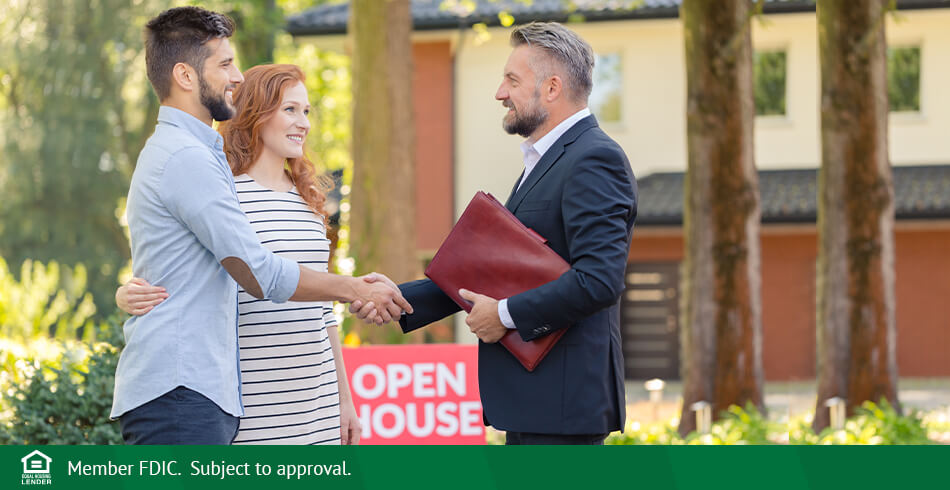 What, why and how: Merchants Bank Mortgage Underwriting
Education
Home and Family
| 06.16.2022
Underwriting. A term you might not be familiar with, or if you are, one that brings to mind piles of documents and lots of questions. In this edition of our eNewsletter, we're demystifying the underwriting process to help you understand why it's important, essential and ultimately a beneficial part of the mortgage process.
"Underwriting is about assessing risk – the risk the Bank takes in loaning money, but also the risk the customer is taking by promising to pay back borrowed money. Our underwriters work hard every day to make sure applicants truly qualify for a mortgage and help guide them to smarter financial decisions," says Underwriting Manager, Jenna Hartman.
But, first things first, where does underwriting fit in the mortgage process? Here's a simple breakdown of the steps:
Discussing Your Needs. You meet with a local lender to discuss your goals, budget and loan options. With your lender's help, you select a home loan program.
Pre-Approval Application. You apply for a mortgage pre-approval and provide the necessary paperwork to your mortgage lender. Pre-approval is a great first step to help you determine how much you can afford before you look for a house and show buyers you're serious about purchasing a property or land.
Pre-Approval Application Reviewed by Lender. The lender reviews your application and documentation.
Pre-Approval Decision/Approval. After review, your lender determines if you qualify for mortgage pre-approval and how much you can afford. You'll discuss your budget in more detail and prepare for your house search (or contractor search, if you're building).
House Hunting. Now comes the fun part! Once you have qualified, stay in touch with your lender during the building or house hunting process. Or, maybe you've already found the perfect home…then you'll move on to step six.
Application Reviewed by Underwriting. With the property selected, you provide additional documentation to your lender. From there, the Underwriting department at Merchants Bank, made up of nine employees based in Winona, MN, reviews your application, including all of the documentation you provided.
Loan Decision/Approval. After careful review of all your documentation, the Underwriting department determines if you qualify for the home loan. The decision is communicated to you by your mortgage lender. If you are refinancing a current mortgage, you're ready to sign papers.
Buying/Building a Home. You finalize the details of the mortgage terms with your lender, who will also communicate with the realtor and/or sellers. Once terms have been agreed upon, you meet with all involved parties to sign the final paperwork.
Moving In. Congratulations! Now that you're moving in you'll be busy making your house into a home and begin your mortgage payments. Our local Loan Servicing department will be with you throughout the repayment process to answer all your questions and help put you at ease. About a month after your loan closing, you'll either receive your loan payment book or notice of your first automatic payment, whichever payment option you selected. If you are escrowing (putting money aside each month as part of your mortgage payment), for your property taxes and homeowner's insurance the Loan Servicing department will pay those bills the next time they are due. Stay tuned for an article in our next eNewsletter with an inside look at Merchants Bank Loan Servicing and tips from our experts.
We're with you from start to finish. This mortgage application process can take anywhere from a few weeks to a few months, depending on the housing market.
The important thing to note is that while there are guidelines our Underwriting department must work within when reviewing loan applications, lenders, customers and underwriters can all work together to make the process go smoothly. Communication is key and another reason having local lenders and local underwriters is so beneficial to our customers. Jenna shares two common issues that can slow the loan process and how you can avoid them.
Acquiring New Debt
"One common issue we see is applying for or acquiring new debt – like a credit card – while our team is reviewing a loan application," says Jenna.
She recommends consulting your lender prior to taking out new debt to avoid this hiccup in the loan process. "Even if you could save 25% at a department store or on furniture for your new home – it might not be worth it. Any new debt you take on during the loan process has to be documented and could affect if you qualify for the loan."
Moving Money Between Accounts
Jenna adds, "[w]hen you move money from account to account or bank to bank, it can make our job to verify your financial assets more difficult."
When your money is moved between accounts or financial institutions, it makes the paper trail to track the funds harder for the Underwriting team to verify. Many people don't realize that verifying adequate liquid assets is part of the mortgage loan approval process. It's all a part of the education we provide our customers. This problem can also be avoided by consulting your lender before you move any money.
If you have questions about the underwriting, or any part of the mortgage process, just ask your local Merchants Bank mortgage lender.
"Everyone in the Merchants Mortgage team is working hard for you – from the lenders to those of us behind the scenes. As underwriters, we know that when we approve a loan, there are people moving into homes and making memories. It's such a rewarding process to be a part of."
Additional Resources: