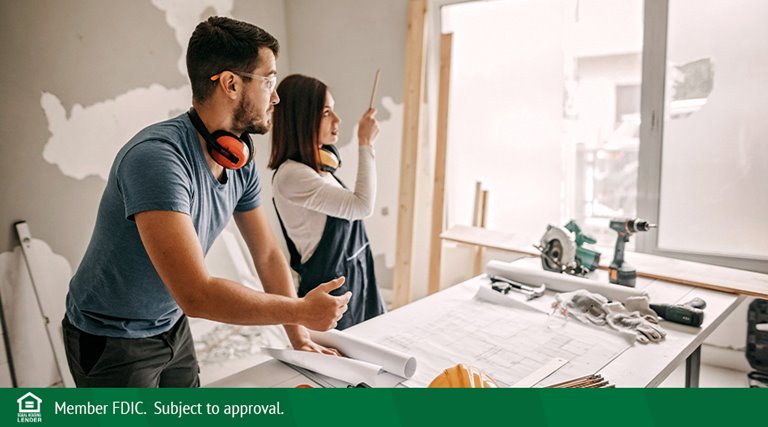 Your Top HELOC Questions Answered
Home and Family
| 03.25.2022
You may be able to use the equity in your home to your advantage with a Home Equity Line of Credit (HELOC). While the idea sounds simple, HELOCs can be confusing. Get the basics here.
What is a difference between a Second Mortgage and a HELOC?
There are two types of loans that use the equity in your home as collateral. They are either a Second Mortgage (also known as a Home Equity Loan) or a Home Equity Line of Credit.
A Second Mortgage, or Home Equity Loan, is simply borrowing money, using the equity in your home to secure the loan, much as a personal loan may use the equity in a car to secure the loan.
A Home Equity Line of Credit is a revolving loan that works very much like a credit card. The equity you have in your home secures a credit line with a variable interest rate that is available to you for a certain amount of time. The monthly payments are determined by how much money you owe the bank, not by how big the line of credit is. As you pay down the amount you owe on your line of credit, the rest is available for other uses. The line of credit works well for do-it-yourself projects or a series of projects because you only make payments on the money you've already used.
Each loan works differently and which one may be best for you is often determined by your purpose for taking out the loan. The interest rate the bank charges on these loans typically takes several factors into account, such as your credit score, the loan to value or the loan type.
What is Loan-to-Value?
As mentioned above, loan-to-value is one of the factors taken into consideration when determining the loan interest rate. To calculate your loan-to-value, add the amount you want to borrow to the unpaid balance of your mortgage then divide that number by the appraised value of your home. The result will be a percentage that is referred to as the Loan-to-Value of your home. The lower the percentage, the lower your interest rate may be.
Can I borrow more than the value of my home?
While some mortgage lenders offer loans that often will go over 100% of your home's value, we don't think it's a good idea. Borrowing in that manner will make it difficult, if not impossible, to sell your home should you want, or need to move.
Can I use a HELOC for something other than home improvements?
Yes. A Home Equity Line of Credit can be a great way to get that new roof or finally finish the lower level, but it can also be used to buy a new car or to pay for a college education.
The flexibility of a HELOC means you can make your home equity work for current financial needs. In addition, the interest you pay may be deductible on your federal tax return. The interest you pay on car loans, credit cards and almost all other loans definitely is not. We suggest you consult your tax advisor regarding interest deductibility.
What's the next step?
If you're interested in learning more, check out these HELOC resources: