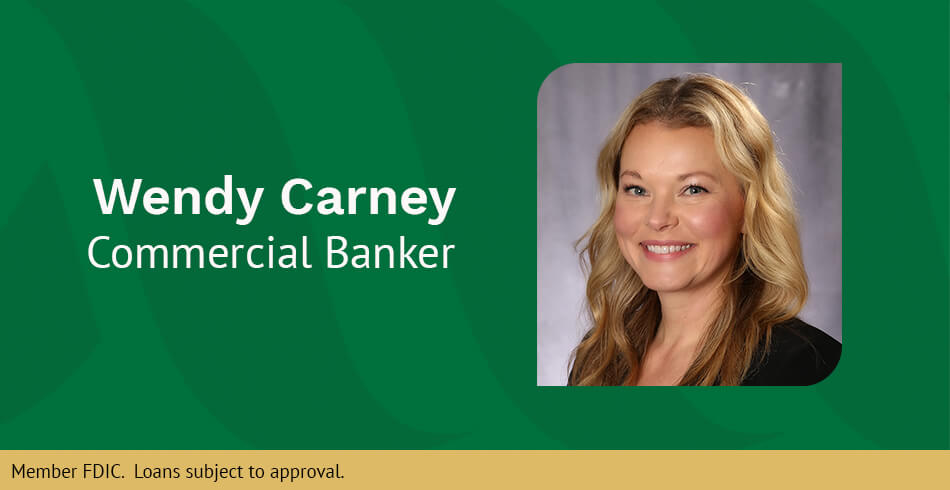 Wendy Carney Joins Merchants Bank as Commercial Banker in Rosemount
We're proud to announce that Wendy Carney has joined our team as a Commercial Banker in Rosemount, MN.
"It was important to me to work for a community bank that focuses on creating partnerships with business clients. It's about doing the right thing for the bank and the customer," said Wendy. "I'm looking forward to bringing that personalized approach to working with my clients at Merchants."
About Wendy:
Has 20 years of commercial banking and treasury management experience
Was previously a Commercial Banking Relationship Manager for Bremer Bank
Will serve business clients in Rosemount, MN and the surrounding area
She is a recent graduate of Leadership St. Paul, a program that prepares, challenges, and engages leaders to strengthen the St. Paul/East Metro region. Her volunteer efforts include Habitat for Humanity, her children's sports organizations, and local church.
Wendy lives in Lakeville with her two daughters. In her free time, she enjoys spending time with family and friends, working on home improvement projects, going to the gym and traveling.