Online Scams & Fraud Security
The safety of you and your financial information is our top priority. It's our job as your bank and financial partner to help you stay educated on scams and fraud trends. Review the information on common scams and recent fraud alerts so you can protect your account and personal information.
How We Protect You From Fraud
Merchants Bank uses a combination of safeguards to protect your information. We will:
Use proper procedures to confirm your identity.
Obscure account numbers on transaction receipts or statements.
Use secure and encrypted online account applications.
Offer eStatements to eliminate account information being stolen through the mail.
Offer protection in the form of a privacy code for over-the-phone account information and transactions.
Use fraud monitoring applications to detect fraudulent transactions on your debit or credit card 24/7.
Never contact you and ask for your entire Social Security Number, PINs or one-time passcodes over the phone, through text message or email.
Ensure our vendors are using the most current security detection programs.
Provide staff education regarding security best practices, current security threats and more.
How You Can Protect Yourself From Fraud
Frequently review the current list of consumer scams at FTC.gov.
Notify your bank about your travel plans if you have a Merchants Bank debit or credit card.
Store private information in a safe place, like a locked desk drawer or file cabinet.
Do not provide your Social Security Number or personal credit information to anyone over the phone or online unless you are the one who placed the call and are familiar with the business.
Shred all financial statements, credit card offers and any unused cards before recycling them. Delete old texts and emails from your bank.
Carefully check through your credit card and bank activity regularly and report unusual activity as soon as possible.
Never have a website or app remember your password to log in and use two-factor authentication when possible. Always keep two-factor authentication codes private and do not share codes via phone, text or email.
Set up text or email alerts from your bank for certain transactions, such as transactions over $500. Alerts are available through our card apps and Online & Mobile Banking.
Sign up for eStatements to reduce the likelihood of paper statements being stolen.
Make sure the virus protection software on your computer and phone is up-to-date.
Use the passcode feature on your phone and other mobile devices. It will be more difficult for people to access your personal information in the event your device is lost or stolen.
File reports if your devices are lost or stolen. Inform your wireless provider and financial institutions immediately.
Know When and How Merchants Bank May Contact You
Merchants Bank will never initiate a phone call or email asking you to verify your full Social Security Number, PINs, one-time passcodes or account numbers. We may, however, contact you in the following situations:
If mail is returned for incorrect address and we do not have record of receiving an address change request from you.
If you are in the process of opening an account with us and we need additional information.
If you have submitted an Online Bill Payment and there is a question on the address or company information.
If you are a business and submit an ACH file; we will verify this with you.
If your debit card is captured in an ATM.
If your debit card or credit card is returned to the Bank.
If fraud is suspected on your Merchants Bank debit or credit card.
In these or similar situations, we may contact you. For your security, if you do not know the bank employee calling you or you receive an automated message you feel is suspicious, we encourage you to:
Write down the information being requested.
Call the person back by dialing your local Merchants Bank office at a number you have verified on your own. You may verify numbers through a public source, such as a phone book, or call a bank employee you do know personally. Protection of your personal information is always our top priority.
If You Think You're a Victim of Identity Theft
Here are your next steps:
Contact the fraud departments of each of the three major credit bureaus (listed below) and request:

A fraud alert be placed on your file.
No new credit can be granted without your approval.
Equifax: www.equifax.com
To report fraud, call: (800) 525-6285 or write: P.O. Box 740241, Atlanta, GA 30374-0241
Experian: www.experian.com
To report fraud, call: (888) EXPERIAN (397-3742) or write: P.O. Box 9532, Allen, TX 75013
Trans Union: www.transunion.com
To report fraud, call: (800) 680-7289 or write: Fraud Victim Assistance Division, P.O. Box 6790, Fullerton, CA 92834
Close any accounts that have been fraudulently accessed or opened.
File a local police report and get a copy of the report to your bank, credit card company or others that may need proof of the crime.
The Federal Trade Commission (FTC) is the federal clearinghouse for complaints by victims of identity theft. Although the FTC does not have the authority to bring criminal cases, it can assist victims. You can file a complaint with the FTC by visiting their website or calling toll-free (877) ID-THEFT (438-4338).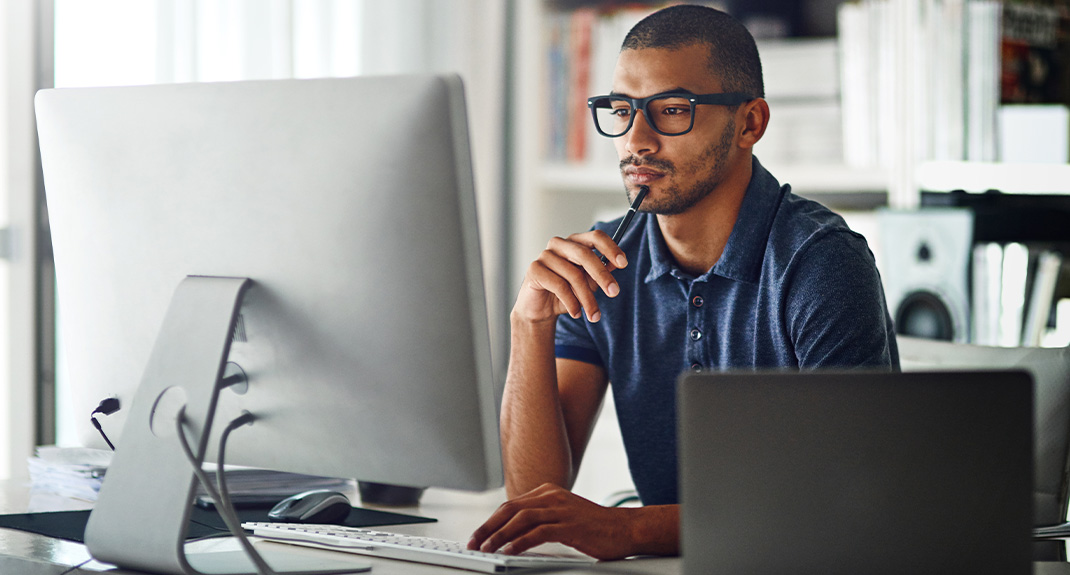 Online & Mobile Banking
Take advantage of our Online & Mobile Banking tools, giving you the freedom to do more with your money.